Gibbi's on the Beach
Cape Point, Bakau, Gambia
Gibbi's on the Beach is one of the best restaurants in The Gambia. Open for lunch and dinner, it is located at Cape Point in Bakau at a spectacular setting allowing you to enjoy the ocean breeze.
Located directly on the beach 100 metres past the Ocean Bay hotel and a short walk from Gibbi's old restaurant, The Rising Sun.
The top floor at Gibbi's on the Beach is available for private hire for special occasions, functions, events, weddings and banquets.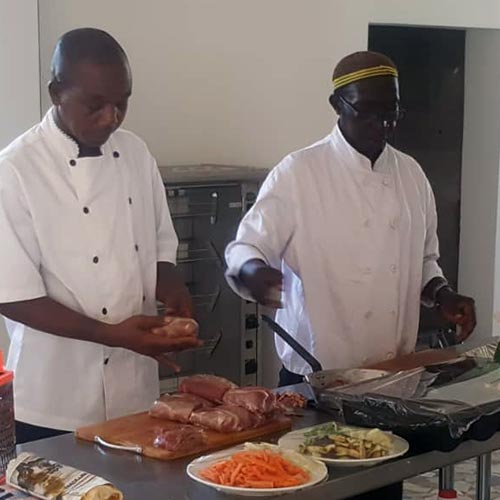 ---
Good food, good service and reasonable prices
Gibbi's on the beach has one of the most modern kitchens in the Gambia (without a microwave!) which has enabled us to attract some great new chefs focusing on fresh seafood, filet steaks and salads.
Gibbi is also very keen on introducing people to traditional Gambian dishes made with the freshest ingredients.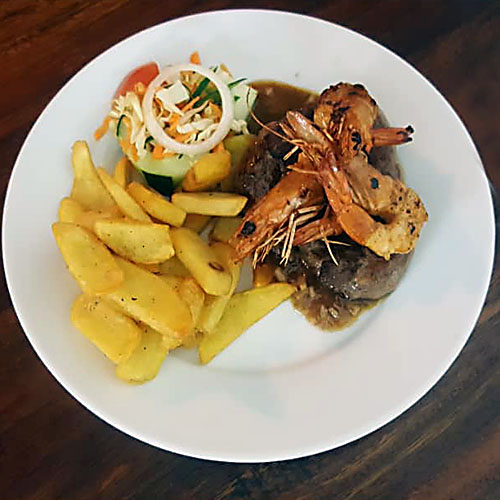 ---
Same old Gibbi
If you liked Gibbi's old restaurant, then you will love his new restaurant on the beach!
Most regular travellers to the Gambia know Gibbi's old restaurant, The Rising Sun next to the Ocean Bay hotel. The Rising Sun offered good food at reasonable prices and Gibbi's renowned good service but in an incredibly cramped space.
Now with the huge two story building, you can sit watch the fishing boats come in and enjoy the cool ocean breeze with views over the beach and ocean. The restaurant also features European standard clean toilets and disabled facilities.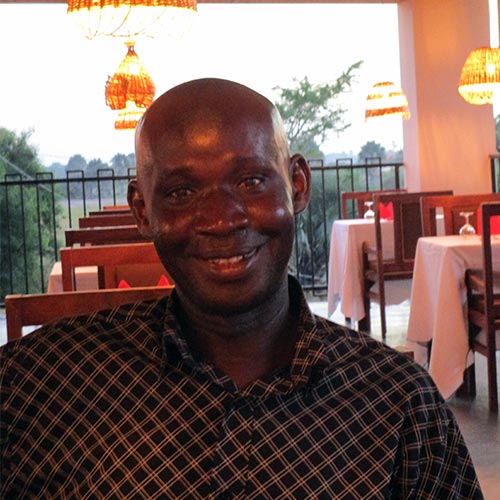 ---